themed guided tours
INCYBER TOURS
in partnership with the HUB institute
Offer your executive committee, employees, customers, prospects and partners a unique, immersive experience at the InCyber Forum.
In partnership with the InCyber Forum, the HUB Institute offers guided tours of the InCyber Forum. A fully customized and optimized offer
to help you discover the Forum through tailor-made tours. These editorialized tours will enable you to discover the latest innovations, meet key players, identify trends and more. Examples of typical tours: cybersecurity and territories, personal data protection, industrial cybersecurity…
Optional: our teams can organize and run debriefing sessions, interactive crisis simulations, market presentations, vulnerability demonstrations, as well as breakfasts, cocktails, etc.
Preparing your visit with your teams
10 accesses
1h30 customized tour
PRICE: 5,000 € EX-VAT
Prepare your visit with your team
10 VIP accesses
1h30 customized tour
Coffee break / VIP area debriefing
PRICE: 10,500 € EX-VAT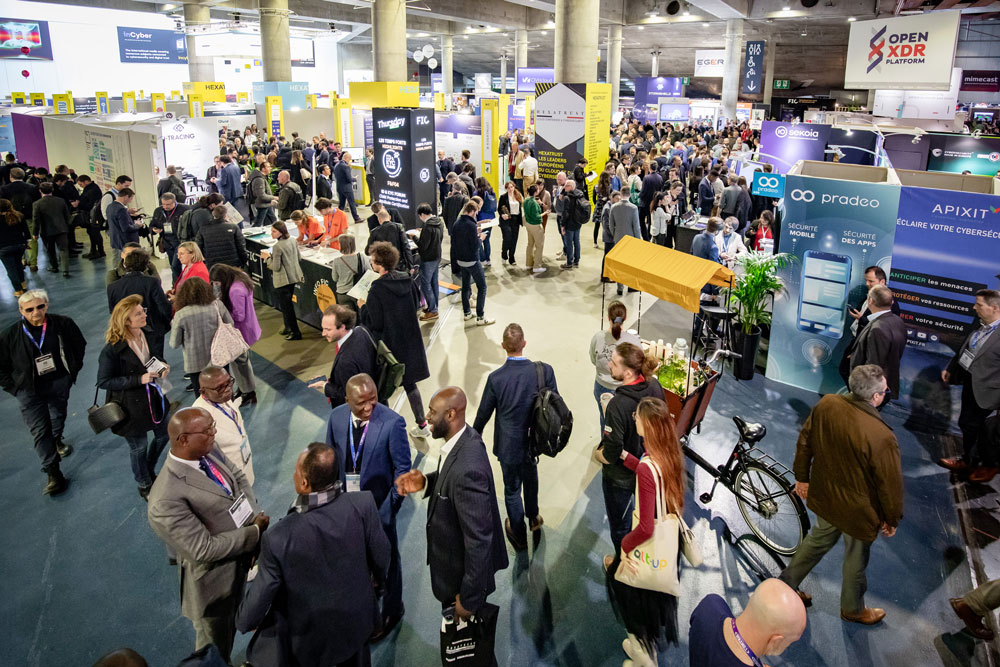 Embark on
an InCyber Tours!