cyber innovation in the limelight
STARTUP PRIZE
IN PARTNERSHIP WITH EVIDEN

Each year, the startup prize rewards particularly innovative European startups in the field of digital security and trust. Following a Europe-wide call for entries (81 candidates in 2023), the jury - comprising some 20 representatives of end-customers, government ministries and investment funds - selects 10 to 12 companies for audition.
The award comprises 5 categories: startup of the year, growth, operational impact, research, coup de coeur (less than 2 years old).
Nominations are open from October 2, 2023 to November 29, 2023.
Applications are free of charge and independent of any partnership.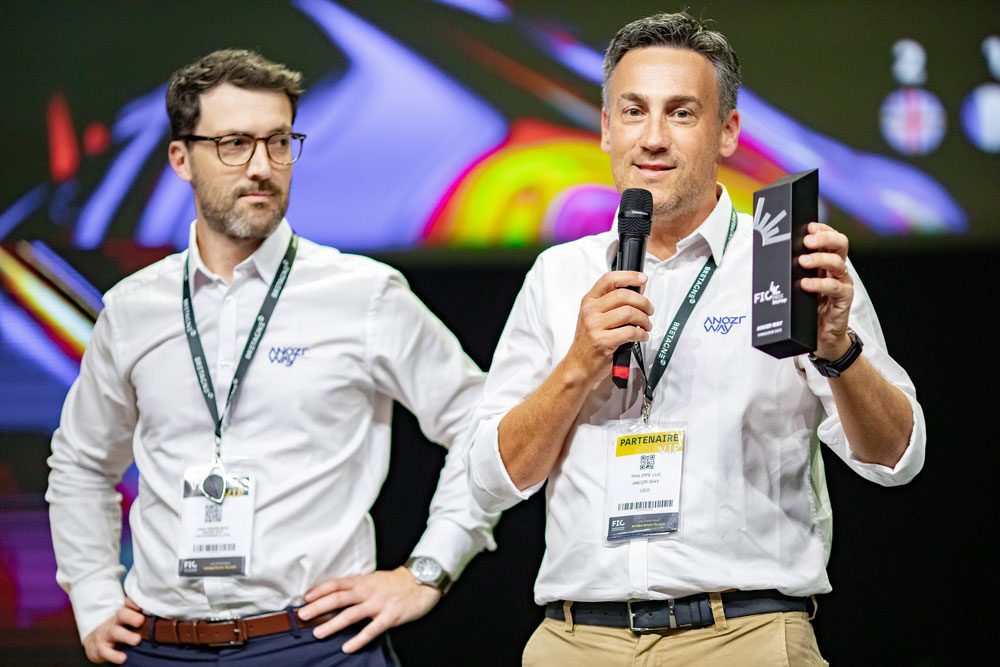 market segments represented
Farah RIGAL, Vice-President, Deputy Head of Global Cybersecurity Services, EVIDEN (Jury President)
Olivier ALLEMAND, CISO, EDF
Jean-Michel ANDRÉ, CIO / Vice President Information Systems, Groupe SEB
Bertrand BLOND, Director of Cyber Information Systems, Ministry of the Army
General Marc BOGET, Director of digital strategy and technology, Gendarmerie nationale
Alain BOUILLÉ, General Delegate, CESIN
Bernard CARDEBAT, Cybersecurity Director, ENEDIS
Gil DELILLE, Senior cybersecurity and IT risk advisor, GROUPE CRÉDIT AGRICOLE
Julien DREANO, CISO Group, FRAMATOME
Yseult GARNIER, Head of Industrial Cybersecurity Department, SNCF
François LAVASTE, Executive Director TIKEHAU CAPITAL and Vice-President of ECSO
William LECAT, Investment Director, Auriga Cyber Ventures
Thierry MANCIOT, Digital Cybersecurity Manager for Industrial Affairs, SANOFI
Laurence THOMAZEAU, Group Vice President, CISO / DPO, AIR LIQUIDE
Yann BONNET,  Deputy CEO, French Cyber Campus 
Florent KIRCHNER,  Head of the French National Cybersecurity Strategy, Secretary general for investment 

Fatima DJOUBAR, Group CISO, Accor

Aurélie MICHAUD, Head of CISO Office, EUROCLEAR
Mylena PIERREMONT, President, French Tech Amsterdam
2014 INCYBER PRIZE Cybelangel
2015 INCYBER PRIZE Pradeo
2015 JURY PRIZE Tetrane
2016 INCYBER PRIZE Cyber Test Systems
2016 JURY PRIZE TrustinSoft
2017 INCYBER PRIZE Prov'n Run
2017 JURY PRIZE Gatewatcher
2017 COUP DE CŒUR PRIZE  Yes We Hack
2018 INCYBER PRIZE Sqreen
2018 JURY PRIZE Alsid
2019 INCYBER PRIZE Datadome
2019 JURY PRIZE Yogosha
2019 COUP DE CŒUR PRIZE  Lokly
2020 INCYBER PRIZE Olvid
2020 JURY PRIZE Citalid
2020 COUP DE CŒUR PRIZE  Tarides
2021 JURY PRIZE Hackuity
2021 INCYBER PRIZE GitGuardian
2021 COUP DE CŒUR PRIZE  Ubble
2022 COUP DE CŒUR PRIZE  BlackNoise
2022 OT PRIZE Nano Corp
2022 INCYBER PRIZE Strong Network
2022 JURY PRIZE Mindflow
2023 OT PRIZE Onekey
2023 COUP DE CŒUR PRIZE  Filigran
2023 COUP DE CŒUR PRIZE  Astran
2023 JURY PRIZE Dust Mobile
2023 INCYBER PRIZE Anozr Way